Transcription Done Right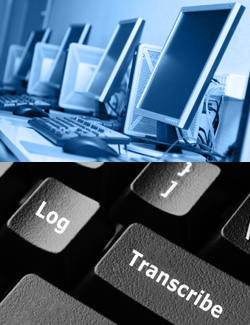 We know the transcription business. We have been in the business since 2004 with over 14 million lines transcribed.
We know high quality transcription is critical for the success of your project. To accurately transcribe your project, we use real transcribers in the United States of America so they understand your source.
We give you control of your cost and turn around time. We don't pretend to know what is best for your project. If you want to pay per minute, we support that. If you want to pay per line, we support that. If there is another method of payment you prefer, contact us and we will support that. Need it tomorrow, we can do that. Don't need it as fast and want to reduce costs, we can do that.
We protect your data. We keep your files secure and encrypted and our transcribers have signed confidentiality agreements.